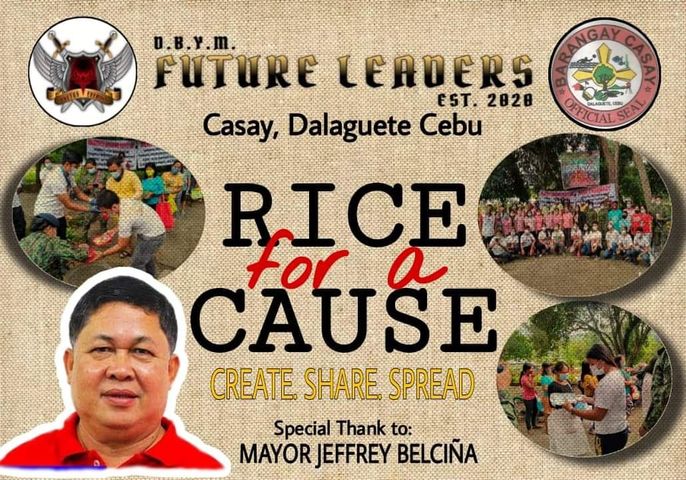 Dakong Balas Youth Movement (DBYM) Future Leaders Organization (FLO) of Sitio Dakong Balas, Barangay Casay led by its founder, PCPL Jorge Lumayag recently conducted a relief activity dubbed as "RICE FOR A CAUSE" at Sitio Angas, Barangay Casay on February 24, 2021.

The objective of the organization is to create advocacy & leave a legacy, share blessings & spread good deeds to those who are in need, and encourage youth participation towards community development. The organization opens door of opportunities to future leaders – training & honing them in good local governance, learning good practices to their involvement in the community, and preparing them to step forward in life.

In the said activity, they have provided food packs to 50 families and plan to increase the number of recipients. The DBYM-FLO is very eager to initiate and conduct activities for the betterment of their locality with the full support of the Municipal Mayor, Hon. Jeffrey B. Belciña, in coordination with Casay Barangay Council headed by its Punong Barangay, Hon. Joseph Belamia.

The Municipality of Dalaguete will continue to work hand-in-hand with different non-government organizations within the Municipality to uplift the lives of marginalized sectors of the community.