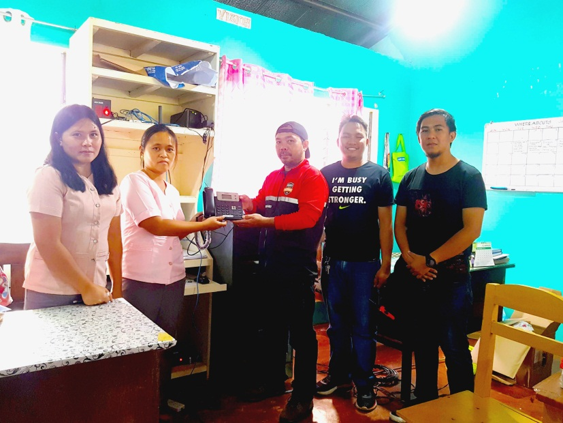 The Municipal Government of Dalaguete ensures that connectivity to the modern technology shall reach out to far-flung barangays in the Municipality of Dalaguete. This will create a smooth and convenient way of linking all barangays to every Municipal transaction most especially during emergency cases.
Started by former Mayor, Hon. Ronald Allan G. Cesante, this endeavor has been one of the priorities of Mayor Jeffrey Belciña who has directed the Information Technology and Systems Management Office to speed-up the installations of tower and antennas in the target barangays.
Manlapay National High School (MNHS) successfully gained access to the world because of its newly installed 5 MBPS Internet/Wi-FI connection and Internet Protocol Private Branch Exchange (IP-PBX) Phone Technology which is connected to the Municipal intranet gateway.
The project was turned-over on January 22, 2020 at Manlapay National High School. The School Head and the faculty are grateful of the project for it gives them convenience and easy access in submitting their reports to the Department of Education (Division Office) and to other agencies rather than personally travelling to the downtown barangays to do it.
Thus, another milestone has been achieved because of this successful project. The Municipal Government of Dalaguete will continue to smoothly implement the programs, projects and activities that will maintain and sustain the progress of our growing Municipality. Abante pa more Dalaguete!