Hello, Municipal Scholar Aspirants!

All registered applicants are hereby notified of their examination schedule below:
August 15, 2022(Monday) -Caliongan National High School (morning) and Caleriohan National High School (afternoon)
August 16, 2022(Tuesday) – Dumalan National High School(morning) and Maloray Elementary School (afternoon)
August 17, 2022 (Wednesday) – Mantalongon National High School MAIN Campus
August 18, 2022 (Thursday) – Cawayan National High School
August 19, 2022 (Friday) – Dalaguete National High School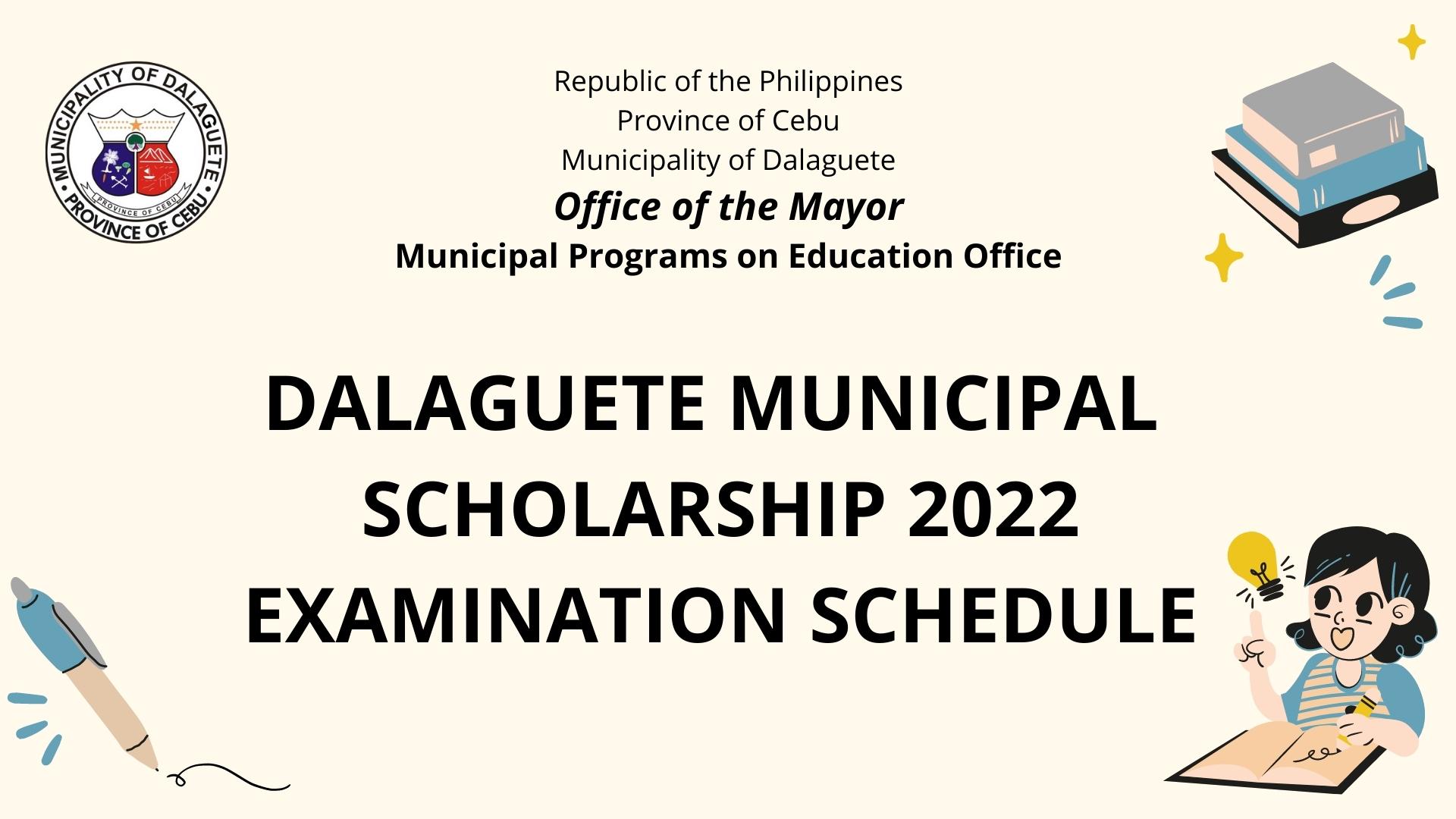 Our Municipal Programs on Education Office team have sent text messages on your respective schedule. Examinees are strictly advised to wear their mask during the entire period. Please don't forget to bring your own pencils, erasers and snacks (optional).
Good luck, future scholars!