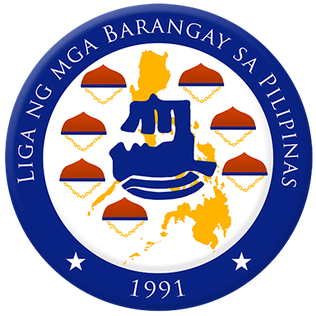 NAME OF BARANGAY: POBLACION
LAND AREA: 1-44 SQ.KM
NUMBER OF SITIOS: 9
DEMOGRAPHIC:
POPULATION: 5,066
PATRON SAINT FOR BARANGAY: STO.ROSARIO FEAST DATE: 1ST SUNDAY OCTOBER
2nd PATRON SAINT: FEAST DATE:
PATRON SAINT PER SITIO FEAST DATE:
1. LALIN-VIRGEN DELA CONSOLATION LAST SATURDAY OF SEPTEMBER
2. SITIO ROSARIO-VIRGEN MOST HOLY ROSARY 1ST SUNDAY OF OCTOBER
3.LAPAZ-VIRGIN DELA PAZ 1ST SATURDAY OF MAY
4. CAMBANGYAO-OUR LADY OF FATIMA MAY 13
5. GUIWANON-SAINT VINCENT DE PAUL JULY 19
6. HILLTOPS-OUR LADY OF ASSUMPTION AUGUST 15
7. LABANGON-MOTHER OF PERPETUAL HELP 3RD SATURDAY OF JUNE
8. SUBA-OUR LADY OF FATIMA MAY 14
9.TAMSAPA- MOTHER OF PERPETUAL HELP LAST OF JUNE
TYPE OF SCHOOL NO.OF SCHOOL NAME OF S0CHOOL
1.PREPARATORY 4 ELIJAH, SALVADOR, MEADOW OF GROWTH, ST, MARY ACADEM.
2.DAY CARE 3 BRGY POBLACION, ECCD
3.ELEMENTARY 4 DALAGUETE CENTRAL, EAGHIND, SALVADOR, ST. MARY
4.HIGH SCHOOL 2 SMA, DNHS
5.COLLEGE, IF ANY 1 UV
NAME OF COOPERATIVE/S:
1.DAL.PEOPLE COOPERATIONS
2.AIM COOPS
TOURIST SPOT/S (IF ANY)
1.OCEAN BAY
2.CASINO CALZA
3.RYVILE
MARKET/S (IF ANY)
1.DAL.PUBLIC MARKET
HEALTH CENTERS (IF ANY)
1.RURAL HEALTH CENTER
HEALTH CENTERS: 1
OFFICIALS
BRGY.CAPTAIN: DAPILYN A. LAGAHID
COUNCILORS:
1. HON. FIRMO O. BELCINA
2. HON. JOSE ESER C. CARANEL
3. HON. DIXAN PELEN G. ALZA
4. HON. ANA ANCEVISA C. ALMAGRO
5. HON. FELIPE TIASA B. OSORIO
6. HON. JAN DWIGHT PAQIULLIT
NUMBER OF BHW: 8
NUMBER OF TANOD: 20
NUMBER OF BNC: 2
Source of Livelihood:
No. Of Households:
Project to be Implemented:
Project needing Funding:
Project for next year:
Major Problem: Drainage/ Drugs
Crime-etc.:
Schedule of Session: 1st Monday 1rd Monday of the month