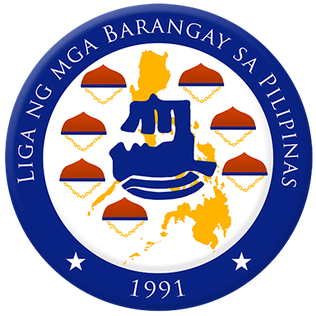 NAME OF BARANGAY: MANTALONGON
LAND AREA: 9,017 SQ.KM
NUMBER OF SITIOS: 12 SITIOS
DEMOGRAPHIC:
POPULATION: 6684
PATRON SAINT FOR BARANGAY: SAN ISIDRO LABRADOR FEAST DATE: MAY 14-15
2nd PATRON SAINT: INAHAN SA KANUNAYNG PANABANG FEAST DATE: OCT.14-15
PATRON SAINT PER SITIO: FEAST DATE:
1.LOWER LAHUG – SANTA CRUZ JULY
2.UPPER LAHUG – IMMACULADA CONCEPION DECEMBER
3.ALANG-ALANG – SAN. ROQUE AUGUST
4.LAPA – SNR.STO.NIÑO JANUARY
5.MAG-ALAMBAK – SNR.STO.NIÑO JANUARY
6.GRANDCHINA – SNR.STO.NIÑO JANUARY
7.CATAMBISAN – SAN PIO SEPTEMBER
8.SAMPIG – SAN VINCENTE FERRER APRIL
9.PRIVATE – INAHAN SA KANUNAYNG- OCTOBER
PANABANG
10.SUWA – SAN JOSE SUWA
11. CANG-IBANG-STO.NIÑO – SNR.STO.NIÑO JANUARY
TYPE OF SCHOOL NO.OF SCHOOL NAME OF S0CHOOL
1.PREPARATORY NONE
2.DAY CARE 4 PROPER MANTALONGON (2) SAMPIG,
LITTLE NEGROS
3.ELEMENTARY 3 (1) MANTALONGON ELEMENTARY SCHOOL
(2) SAMPIG, ELEMENTARY SCHOOL
(3) CATAMBISAN ELEMENTARY SCHOOL
4.HIGH SCHOOL 1 MANTALONGON NATIONAL HIGH SCHOOL
5.COLLEGE, IF ANY NONE
NAME OF COOPERATIVE/S:
1.FARMERS ASSOCIATIONS
2. MANTALONGON WATER SERVICES COOPERATIVES
3. WOMEN'S ASSOCIATION
TOURIST SPOT/S (IF ANY)
1.FLOWER GARDEN/MT.TALONGON FLOWER GARDEN AT ALANG-ALANG
2.MAN MADE FOREST AT MAG-ALAMBAC
3.CAMPACAS-PRIVATES
MARKET/S (IF ANY)
1.MANTALONGON PUBLIC MARKET
HEALTH CENTERS (IF ANY)- RURAL HEALTH CENTER II
OFFICIALS
BRGY.CAPTAIN: JOSEPHINE B. NEPOMUCENO
COUNCILORS
1.HON.WALTER M. CORDOVA
2.HON. ROBERTO D. CATAYTAY
3. HON. REYNALDO A. CARITAN
4.HON. HILARIO DELA PEÑA
5.HON. RUEL E. MERCADO
6.HON. ROMEO E. ENALIN SR.
7.HON. ENES A. GEOMAN
8. RHEA MAY D. AMBRAD-SK-CHAIRMAN
NUMBER OF BHW: 9
NUMBER OF TANOD: 14
NUMBER OF BNC: 1
Source of Livelihood: 20 Development Fund
No. Of Households: 1397
Project to be Implemented: Enhancement of Barangay Hall and Road Concreting
Project needing funding: Road Concreting, Footbridge, Enhancement of Barangay Hall
Project for next year: Road Concreting
Major Problem: Inadequate/Lack of Water Supply
Crime-etc.: Schedule of Session: Every First and Third Friday of the Month