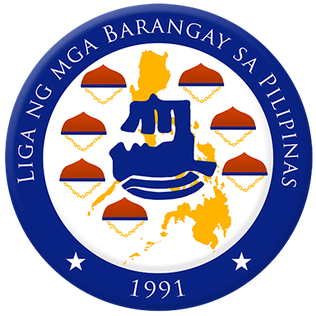 NAME OF BARANGAY: MANLAPAY
LAND AREA: 526 HEC.
NUMBER OF SITIOS: 5
DEMOGRAPHIC: UPLAND
POPULATION: 2,210
PATRON SAINT FOR BARANGAY: VIRGEN SA CONSOLACION FEAST DATE: SEPTEMBER 8&9
2nd PATRON SAINT: SAN JOSE FEAST DATE: FIRST SUNDAY OF MAY
PATRON SAINT PER SITIO FEAST DATE:
1.SNR.STO.NIÑO FIRST FRIDAY OF JANUARY
2.SAN ISIDRO MAY 14
3.SAN AGUSTINE AUGUST 10
4. SAN VINCENTE FERRER APRIL 25
5.SAN ROQUE AUGUST 8
6.BIRHEN SA BELEN DECEMBER 24
TYPE OF SCHOOL NO.OF SCHOOL NAME OF S0CHOOL
1.PREPARATORY
2.DAY CARE 3 MANLAPAY DAYCARE CENTER I, II, AND III
3.ELEMENTARY 1 MANLAPAY ELEMENTARY SCHOOL
4.HIGH SCHOOL 1 MANLAPAY NATIONAL HIGH SCHOOL
5.COLLEGE, IF ANY
NAME OF COOPERATIVE/S:
1.
TOURIST SPOT/S (IF ANY)
1.
MARKET/S (IF ANY)
1.
HEALTH CENTERS (IF ANY)
1.
HEALTH CENTERS: 1
OFFICIALS
BRGY.CAPTAIN: HON.BIENVENIDO P. SOMBILON JR,
COUNCILORS:
1.HON. VERONICA G. CARTESIANO
2.HON. CARMELITA D. ENRICOSO
3HON. EUBERTO A. CALABRESO
4.HON. REMART A. BEJAGAN
5.HON. JULIE E. MILLAN
6.HON. FELIPE C. BEJAGAN
7.HON. MIGUEL P. ENRICOSO
8.HON. CHRISTOPHER B. DELUNA
NUMBER OF BHW: 4
NUMBER OF TANOD: 11
NUMBER OF BNC: 1
Source of Livelihood: Farming
No. Of Households: 414
Project to be Implemented: Barangay Road Concreting
Project needing funding: Improvement of brgy. hall
Project for next year: Continuing of Barangay Road Concreting
Major Problem:
Crime-etc.:
Schedule of Session: Every 1st & 3rd of the month