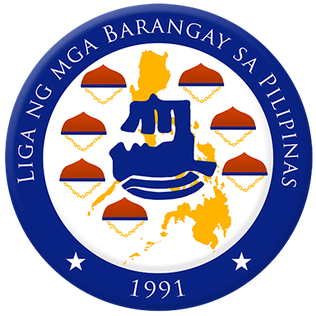 NAME OF BARANGAY: CORO
LAND AREA: 126,1912 Sq.m.
NUMBER OF SITIOS: 1
DEMOGRAPHICS: Male: 626 Female: 632
POPULATION: 1,258
PATRON SAINT FOR BARANGAY: Sr. San Roque FEAST DATE: Every 4th FRI.& SAT.of August
2ND PATRON SAINT PER SITIO: Birhen sa Regla FEAST DATE: Every 4th Saturday of Nov.
PATRON SAINT PER SITIO: FEAST DATE:
1.Sñr. Sto. Niño Every 3rd Sunday & Monday of January
2. Sñr.San Roque Every 2nd Sunday of August
TYPE OF SCHOOL NO. OF SCHOOLS NAME OF SCHOOL
1.Preparatory None None
2. Day Care 2 Coro Day Care Center
3.Elementary 1 Botong Elementary School
4. High School None Coro Elementary School
5.College, if any None
NAME OF COOPERATIVES:
1.None
TOURISTS SPOT/S IF ANY:
1.Dakog Bato Beach and Leisure Resort
2. Rockwalled Beach Resort
3.Coconut Trees with 7 branches
4. Carlitas Sea View
MARKET/S (IF ANY):
1.None
HEALTH CENTERS (IF ANY):
1.Botong Health Center
2. Proper Coro Health Center
OFFICIALS BIRTHDAYS CONTACT NO.
PUNONG BARANGAY: Hon. Maricel C. Dian November 18, 1975 0922530676
COUNSILORS:
1.Hon.Thelma D. Acebedo December 1, 1977 09435197823
2.Hon.Apolonio M. Aliñabon March 11, 1950 09225146067
3.Hon. Candelario H. Canoy February 2,1978 09233760864
4.Hon. Ronald Fajardo April 13,1985 09438753297
5.Hon. Alexis B. Tangpos May 21, 1975 09204540488
6.Hon. Luis R. Aliñabon August 25, 1956 09321023376
7.Hon. Laurence A. Osorno/ SK Chairman October 29,1999 09179713566
8. Rosel B. Glariana / Barangay Secretary October 7, 1992 09432922034
9. Ailyn M. Balios / Barangay Treasurer April 16, 1985 09225154824
Number of BHW: 3
Number of Tanods: 13
Number of BNC:1
Major Infrastructure Project: Total Cost: Source of Funds: Calendar
1.Name of Projects FA Congressman Caminero 2014
2.Road Concreting Php 100,000.00 FA from Gov. Davide III 2016
50,000.00 20% Development Fund
3.Rehabilitation of Street Php 50,000.00 20% Development Fund 2016
4.Construction of Women's Php 10,000.00 20% Development Fund 2013
Building Phase 1 100,000.00 FA from PTO 2014
20,000.00 20% Development Fund 2016
5.Enhance of Health Center Php. 50,000.00 20% Development Fund 2016
"Terrace" Botong & Coro
SOURCE OF LIVELIHOOD:
No. of Households: 297
Project to be implemented:
1.Road Concreting
2 Health and Sanitation Project (Construction of Toilet)
PROJECT NEEDS FUNDINGS:
1. Road Concreting
2. Road Widening
3. Expansion of Day Care Center
4. Improvement of Multi-Purpose Building (Women's Center)
5. Construction of Covered Court (Sitio Botong)
6. Construction of Multi-Purpose Building
7. Unit of Multicab/Mini-Dump Truck
8. Unit of Laptop with Projector Set
9. School Repair of Coro Elementary School
Project for Next Year:
1. Road Concreting
2. Construction of Covered Court (Sitio Botong)
Major Problem: Water System
Crime_etc.:
Schedule of Session: Every 1st and 3rd Saturday of the month