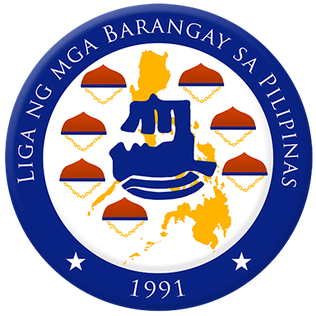 NAME OF BARANGAY: Consolacion
LAND AREA: 108.3157 hectares
NUMBER OF PUROK: 4
DEMOGRAPHICS:
POPULATION: 2001
Patron SAINT of Barangay: VIRGIN OF CONSOLATION
Feast Date: 3RD SATURDAY OF SEPTEMBER
2ND PATRON: LORD OF PARDON
Feast Date:3rd SATURDAY OF MAY
TYPE OF SCHOOL NO. OF SCHOOLS NAME OF SCHOOL
1. DAY CARE 1 DAY CARE CENTER
2. ELEMENTARY 1 CONSOLCION ELEM. SCHOOL
NAME OF COOPERATIVES:
1. GWAFCILA
2. WOMEN'S
TOURIST SPOT IF ANY:
1.DAKAY BORACAY
2. THE TREE
3.BARRIO KUSINA BEACH
MARKET/S (IF ANY)
1. NONE
HEALTHY CENTERS (IF ANY)
1
HEALTH CENTERS: Consolacion Health Center
OFFICIALS: BIRTHDAYS CONTACT NO.
Brgy. Captain: Hon. Edgar C. Selerio December 23, 1961 009151746088
COUNCILORS:
1.FELIPE P. ENCALLADO May 26, 1957 09053106506
2.MARIO D. MOÑOZ June 10,1956 none
3.LOWELL D. TENEFRANCA November 10, 1982 09459650691
4.VITALIANO V. SEVILLA, JR. June 20, 1965 09153557934
5. ROSEMARIELYN R. HEREDIA July 16, 1974 09998465081
5. FELIPE J. AMARILA May 26, 1972 09218148735
SK. Chair: JAMUEL JAN E. DEBUAYAN Sept. 6,1998 09223885265
Brgy. Sec: JACQUELINE A. BUSTAMANTE July 1, 1971 09750663370
Brgy.Treas: AVELINA D. RENTILLOSA Nov. 10,1968 095372095
NUMBER OF BHW: 3
NUMBER OF TANODS: 10
NUMBER OF BNC: 1
Major Infrastructure Projects:
NAME OF PROJECTS: TOTAL COSTS: SOURCE OF FUNDS CALENDAR YEAR
Construction of Barangay 2M Cong.Caminero 2019
Hall
Construction of Senior 2.5 M Cong.Caminero 2019
Citizen Building
Construction of Health 2M DOH 2019
Center
Road Concreting at Newly 3M Cong.Caminero 2019
Opened Brgy.Road
Road Concreting at Newly 400,000.00 KALAHI CIDDS 2018
Opened Brgy. Road
Construction of Bleachers 300,000.00 Brgy. Fund 2018-2019
Construction of Multi-Purpose 275,000.00 Brgy. Fund 2018-2019
Pavement
Installation of Streetlights 50,000.00 Vice Gov. Magpale 2019
Poles at Newly Opened
Barangay Road
Installation at Auxiliary 30,000.00 Brgy. Fund 2019
Pipe Line at Upper Consolacion
Installation of Electrical Post 100,000.00 Brgy. Fund 2019
And Wiring at Purok 2
Construction of Waste Chamber 100,000.00 Brgy. Fund
Source of Livelihood: Farming/Fishing
No. of Households: 458
Project to be Implemented: Purchase of Ambulance, Concreting of Barangay Road
Project needing Funding: Road Concreting, Installation of Canopy
Project for next Year: Installation of Canopy, Multicab Mini Dump, Road Concreting
Major Problem: Drugs
Crime- etc: None
Schedule of Session: 1st and 3rd Saturday of the month at 7:00 PM